Sam's Lollipop - Solid Bubble Bath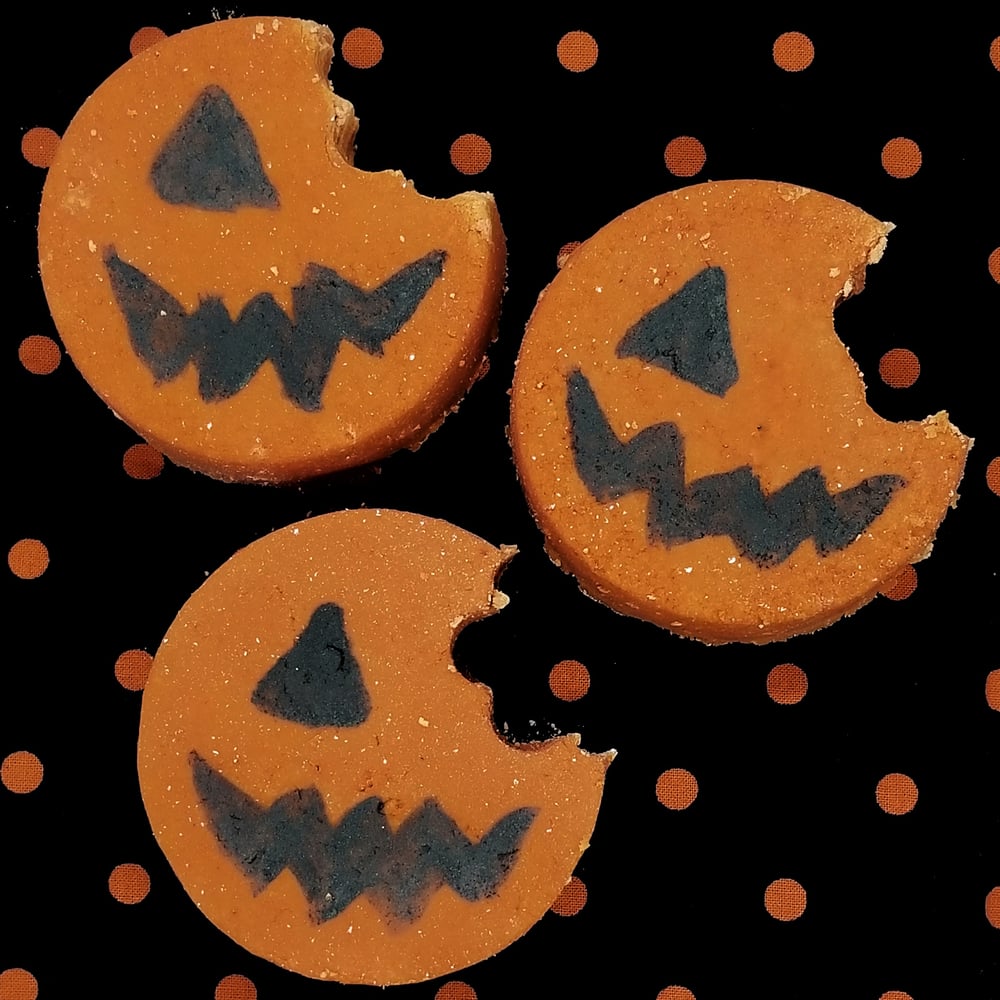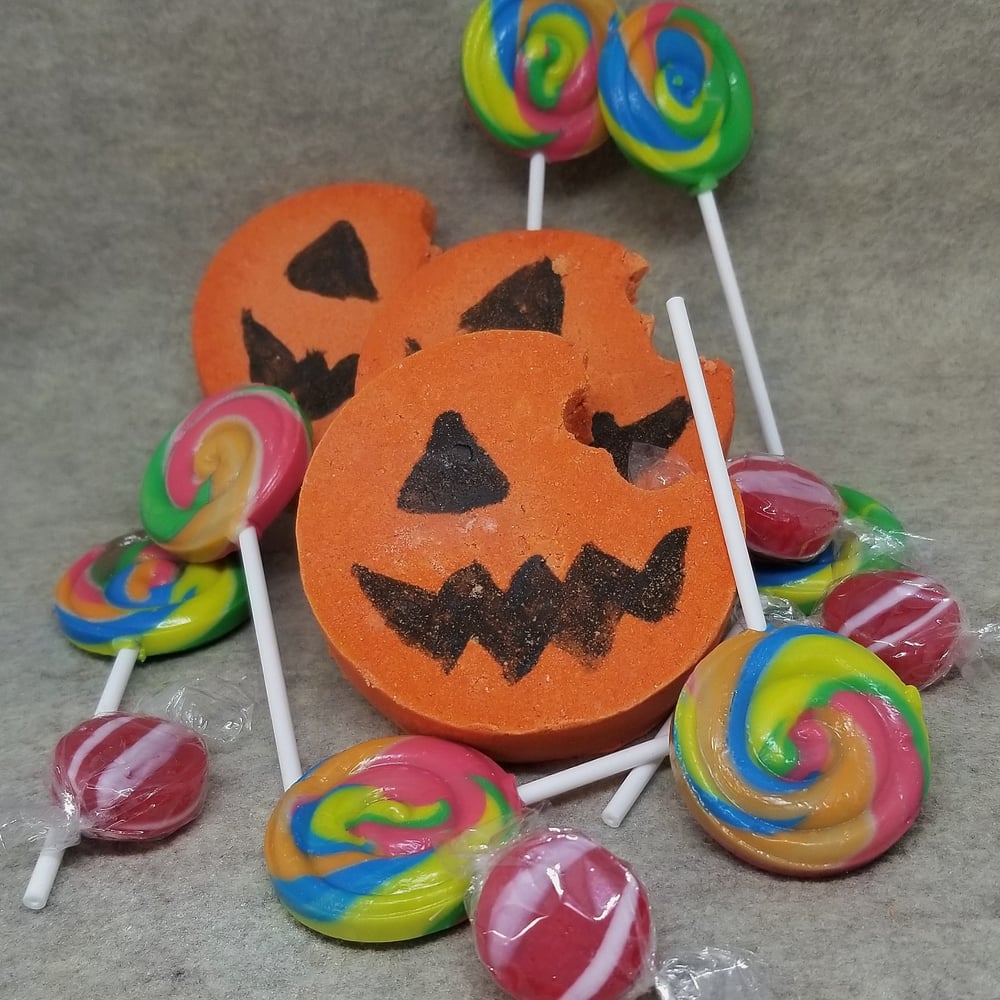 Trick or Treat! Don't smash pumpkins, and always check your candy. Be sure to follow the rules tonight! Remember to run your solid bubble bath under warm water. Don't toss this bath treat in the tub, it will sink so deep that it can't be found!
Smells like a pumpkin spiced bus ride!
Use a strainer to hold bath treat under warm running water, or break a desired amount off, and crumble under warm running water. Agitation is KEY to fluffy bubbles. *This will not fizz like a bath bomb!
Contains:
Sodium Bicarbonate, Sodium Lauryl Sufoacetate (SLSa- mild surfactant derived from coconuts), Corn Starch, Cocamidopropyl Betaine, Cream of Tartar, Glycerine, Fragrance, Organic Cocoa Butter, Bentonite Clay, Polysorbate 80, Isopropyl Alcohol (binder), FD&C Yellow #6, and Red #40 Lakes. Wrapped in Biodegradable packaging.
Net Weight: 4 Oz